Welcome back to 'Quick Convos', been a minute. Who knew it was so hard to get interviews done in a timely manner ha. But, we're back and we're back with our first female interview and one I'm very interested/excited to share.
In an attempt to help you guys (the readers) to get the best, and most correct, information about Covid-19, I've asked a friend - Sarah Fardy - who is a qualified scientist and has recently been sharing her knowledge around Covid with do's, do not's and what to know.
This should be helpful for us all, and any further questions hit her up here. Lesssssgooooo.
---
Basics --
Who are you and what do you do?
I'm twin 2 of an identical combo. I'm the Super Scientist and she is the Law Enforcer.

This feels like a tinder bio. I'm currently the Marketing and Business Development Manager for a group of science companies (swipe left). I look after companies that service Research Scientists and DNA testing for prescription meds and medicinal CBD for pain and anxiety. I also sit on the board of Medical Cannabis Research Australia.
I like to keep busy learning and helping fellow knowledge sponges with life's dilemmas.
Give us a description of where you currently reside?
I normally live in Collingwood, Melbourne but for the last 2 weeks, I've been squatting with my boyfriend Adam in Jan Juc. We are both working from home due to COVID-19 and Social Distancing. We are trying to flatten the curve and save the world. Today, Adam cleaned out 2 draws for me, so I think this is the beginning of a lovely lock-in.
Workwise you've been working as a scientist, done a PhD on pandemic H5N1 influenza virus at CSIRO and now are running #FardyFacts, outside of that what's your hobbies/interests?
When I'm not nerding at work, I spend my time getting back to mates who inundate me with very weird science and health questions… (that's how Fardy Facts started). I probably spend an hour a day just on Lincoln and Snake Eisen!
I used to be a hell-mad obsessed CrossFitter, but had to scale back after breaking my neck. Despite this setback and never getting to the CrossFit Games, I still love throwing chalk at people and dropping weights on floors whenever I can. I love snowboarding and surfing too, but I'm more Play In The Bays than Advanced or Intermediate Right.
On weekends I volunteer at St Marks Recycled Clothing store in Collingwood that provides services to the homeless in Fitzroy and Collingwood. I love the interactions I have in the store, they are like nothing I've ever experienced. It's a humbling end to the week to sort through the trash and make it somebody's treasure.
I'm always up to something and never sit still. If I'm not getting out and about with mates, I'm traveling to visit friends around the world, getting remote and keeping my Indonesian language skills brushed. I always end up volunteering my time when I sit still too long. My latest endeavors lead me to act as a translator to educate a remote Sumbawan community about the Waves 4 Water initiative. Not too long ago, I was fortunate enough to be a part of a team that drove across the Australian outback for 5 days, in a beat-up 1985 Ford Telstar, to raise money for Cancer Council Australia.

Now that it's time to #staythefuckhome and I'm ok with that.
What's the best advice you've ever received?
You can only control your reactions. There are so many things that happen to us in this world and unless we are constantly reminding the universe of what we want and manifesting like crazy, there are things that are out of our control. When you realize this, life is very relaxing and happiness is never too hard to conjure up. You have a choice in how you react to anything that is thrown your way and that is a powerful realization.
Fardy Facts --
Why's it called "coronavirus"?
Under a microscope, a coronavirus has a crown-like shape to its edges. In the 1960s when these viruses were first discovered, it was given a Latin name... The Latin word for crown is corona - if you check out your bottle of Corona beer, you'll see a crown on the label.
How is it spread?
COVID-19 is spread by infected particles. Droplets of human waste, containing the virus are coughed up or pooped out of an infected person. Being the forgetful humans we are, we touch stuff and people with infected droplets and stick them in our eyes, nose, and mouth.
It's weird how we always need to rub our eyes and put our fingers near our mouths. There is some research that suggests we do this innately (without thinking) to constantly survey our environments. This is why we smell our ear wax and eat our nose slime. It's biofeedback to check for danger signs.
The virus is coated with a layer of fat that protects it from our body's first lines of defenses and it enters our body through a receptor, present in almost every organ and muscle. Once this happens, the virus hijacks our "protein-building machinery" and begins making copies of itself. It can't survive long without us. Once enough virus copies have been made, the virus starts sending confusing signals to our body to kill off immune cells. Pretty soon we get very sick because our immune system is confused. In the confusion caused by the virus' messages, we overcompensate and end up causing more damage to ourselves than good. Our lungs end up copping the worst of the confusing messages. Our lung linings get extremely damaged and we can no longer breathe. The virus is smart, it attacks the lungs because it wants us to cough up the virus droplets so that it can find a new host and continue to spread.
Is it an airborne pathogen?
Yes, but not in the traditional sense. It can hang in the air for up to 3h then lands on surfaces, so it's important to have loads of fresh air around you at the moment and don't be touching surfaces unless you know they are clean.
There isn't a vaccine available, yet, for it. How far away are we?
The vaccine will take 12-18 months. When the vaccine is available, healthcare workers and the people most at risk will get it first. This a huge improvement on the 10 years it used to take to make vaccines. Aussie scientists are at the forefront of vaccine production and manufacturing. There are already a couple of vaccines being trialed at The University of Queensland.
How long can the virus survive outside the body?
Straight up facts here;
3 h in the air
24 h on cardboard
4 h on copper surfaces
3 days on plastic and stainless steel
I'm hearing all sorts of crazy and non-crazy ways to avoid getting it. What are the best, most sensible things I should do to protect myself?
Thoroughly wash your hands for about 20 seconds (Say your ABCs twice) with soapy water is the single best thing you can do to protect yourself and others from contracting COVID-19.
Maintaining Social Distancing is also paramount. #Staythefuckhome if you can and call people out for doing the wrong thing.
And what should I NOT be doing?
Plenty. Anything that is "not essential". If you have to ask if its ok to do something, its probably not essential. Don't go out to cafes, bars or mates places. Go to work, have a surf, go for a run and then go home. Go to the shops if you need food, but don't linger.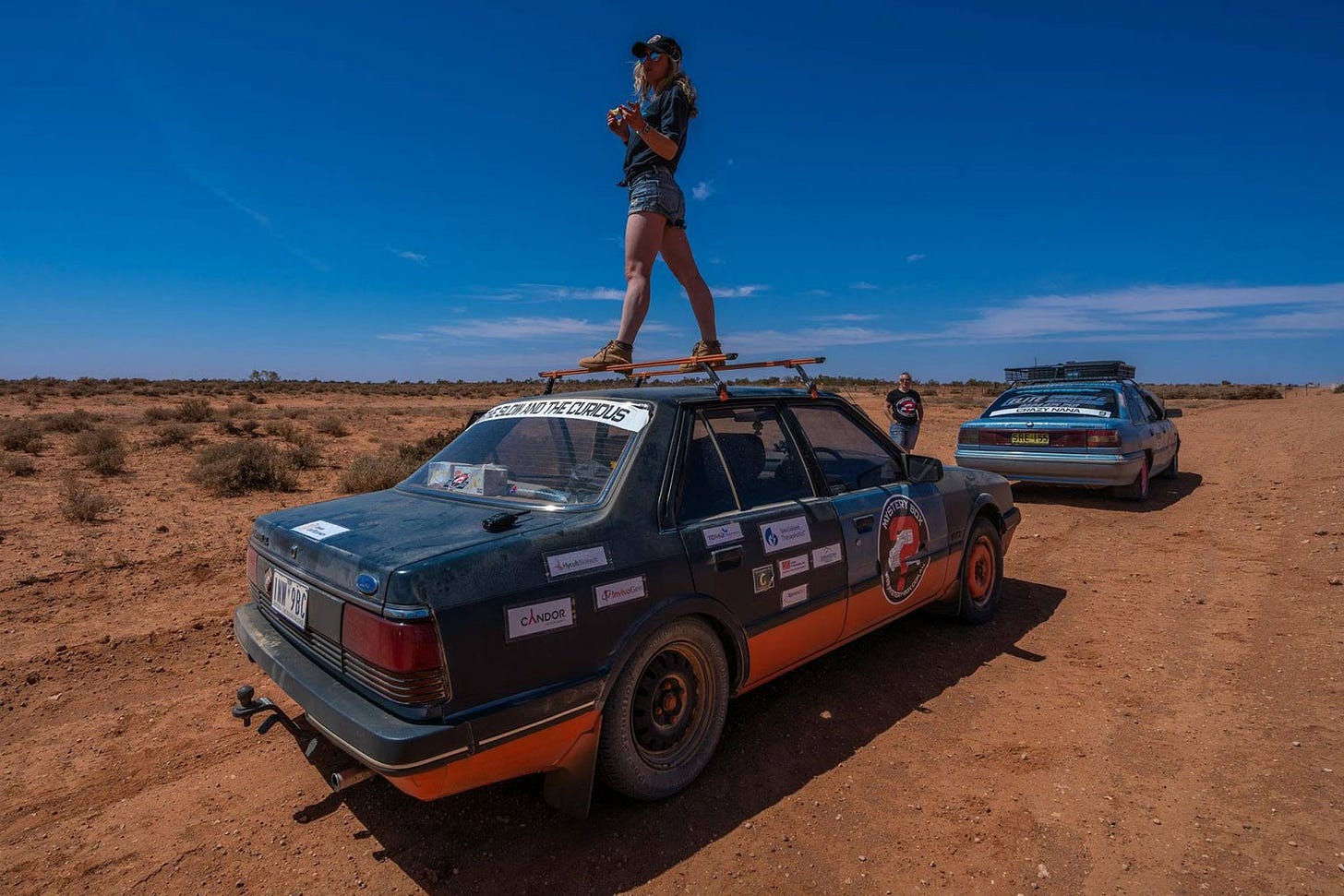 This whole 'social distancing' is a little bit wild, right?
Absolutely, however, it's essential to "flatten the curve". Social distancing means that the virus doesn't spread as quickly. If the virus spread slows down, the health services can cope with COVID-19 critical care patients, on top of the patients that are in need of critical care due to other illnesses.
Tell me more about this 'flatten the curve' concept for the people from Bondi…
We have 2 options in a pandemic situation.
We all get the diseasein a short amount of time; 95-97% of us recover and get on with life, we are good. However, 3-5% of the population needs critical care due to the disease. The hospitals only have room for 1% of the critical care patients, because there are patients already in critical care for other illnesses, car accidents and surgeries. 2% of the world dies. This option gives us a very sharp peak of infection.
We all do our best to prolong getting the disease as long as possible. That means staying away from people who might be virus carriers and practicing good hygiene. Four out of 5 people who are currently infected with COVID-19 were infected by a person who had no symptoms of the disease (asymptomatic). If the virus spreads slowly the peak of infection spike occurs over a longer period of time and the health care systems can cope with the people who will need critical care.
Buckle up - flattening the curve is going to take 6, 12, maybe even 18 months.
Should I be wearing a mask?
You should only wear a mask if you have tested positive to COVID-19, are taking care of a COVID-19 positive patient or if you are coughing and sneezing.
I also think that wearing a mask for some people is a reminder to not touch your face and can relieve anxiety about being infected. All for if for these people too, as long as there is sufficient supply for healthcare workers.
If so, what is the best type of mask?
To prevent infectious disease, the best kind of masks are the PM2.5 carbon filter ones that last 5-7 days per filter or the P2/N95 single-use ones. The P2/N95 masks need to be replaced when they become wet - All mouth breathers beware.
Where can I find more information about known coronaviruses
My number 1 is the World Health Organization
Followed closely by Fardy-Facts (go on, hit that link(=)
I'm LIVE every night from 8pm for COVID-19 Q&As - Join me!
Contact Details --
Sarah Fardy
Insta: @sjfar | @fardy_facts
Linkedin: Sarah Fardy